From time to time, IMPACT Magazine gets a heads-up from publishers about new and up-coming releases. We'll pass the interesting ones on to you.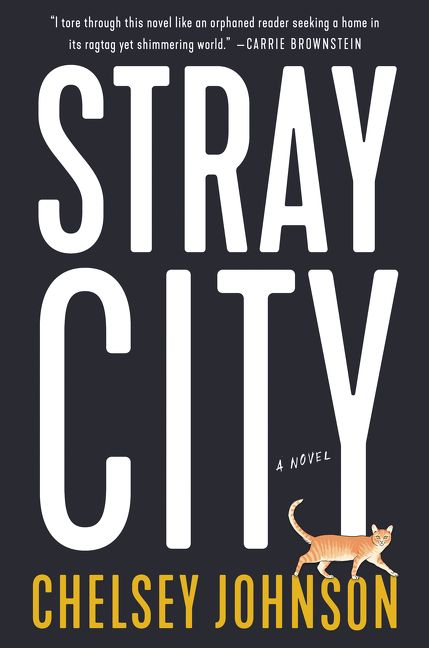 A warm, funny, and whip-smart debut novel about rebellious youth, inconceivable motherhood, and the complications of belonging—to a city, a culture, and a family—when none of them can quite contain who you really are.
Stray City: A Novel

Chelsey Johnson
Custom House | HarperCollins (Mar 2018)
432 pages
Within LGBTQ culture, creating an alernative family—or, as we sometimes prefer to call it, "our chosen family"—is hugely important.  In this almost-nostalgic, almost-comic look at life in 1990s Portland, complete with lesbian indie-rock, answering machines, disposable cameras and mix tapes, new author Chelsey Johnson explores this idea of chosen family with a laugh-out-loud wit and heart-crushing emotion.
"Portland in the nineties was a lot like me: broke, struggling with employment, mostly white, mostly hopeful even though there was no real change in sight."  And from that opening line, this book will grab you and keep you suspended until you turn the final page.
Twenty-three-year-old artist Andrea Morales escaped her Midwestern Catholic childhood—and the closet—to create a home and life for herself within the thriving but insular lesbian underground of Portland, Oregon. But one drunken night, reeling from a bad breakup and a friend's betrayal, she recklessly crosses enemy lines and hooks up with a man. To her utter shock, Andrea soon discovers she's pregnant–and despite the concerns of her astonished circle of gay friends, she decides to have the baby.
A decade later, when her precocious daughter Lucia starts asking questions about the father she's never known, Andrea is forced to reconcile the past she hoped to leave behind with the life she's worked so hard to build.
A thoroughly modern and original anti-romantic comedy, Stray City is an unabashedly entertaining literary debut about the families we're born into and the families we choose, about finding yourself by breaking the rules, and making bad decisions for all the right reasons.
---
#StrayCityBook Available from HarperCollins, and on Amazon
.
Chelsey Johnson received an MFA from the Iowa Writers' Workshop and a Stegner Fellowship from Stanford University. Her stories and essays have appeared in Ploughshares, One Story, Ninth Letter, The Rumpus, and NPR's Selected Shorts, among other outlets. She has received fellowships to the MacDowell Colony, the Virginia Center for Creative Arts, and Signal Fire Arts. Born and raised in northern Minnesota, she currently lives in Richmond, Virginia, and teaches at the College of William & Mary. This is her first novel.